<!center><!video controls controlsList="nodownload" src="/video/Gameshows.mp4"><!/center><!br> <!center><!img src="/2023/images/menu/review.jpg"><!/center><!br>

Select A Day:







Choose A Time:



<!!! ALL-CON LLC>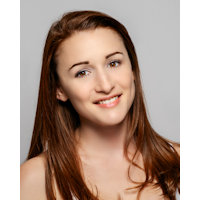 Erica Muse

Scarlet Muse Cosplay

Muse was a nickname given by her first photographer to later become her professionally adopted last name. At just 8-years-old she fell in love with costumes while watching her father make his own for Halloween, and 12-years-old she began practicing runway watching the Victoria's Secret fashion show. She feels these passions grew due to being bullied in school. When out making costumes, modeling, acting, or performing no one was bullying her. Others were there in her shoes, sharing the same goal and similar dreams. Plus, she could always just be someone else. Erica originally joined theater in high school to sing in musical theater but had a knack for sewing wardrobe, building sets, and portraying bazaar characters. After her first year, she joined some groups online and began doing work as an extra. It was put on hold for school until she took a bar-tending class years later. The instructor was a videographer looking for extras for music videos. Among them, she worked for Rhymin' N' Stealin' where she became friends with Josh Martin (the voice of Majin Buu from the Dragon Ball franchise). He referred her to Chris Rager's class, where she was advised to attend improvisation classes due to her time away from acting. She graduated from John Casablancas Center, gained agency representation, and began auditioning again. She enjoys every field in the entertainment industry, but her dream is to voice characters in anime, video games, and cartoons. She believes many people rely on these mediums to make them laugh, learn, or cry, and share those times with friends and family. She provides content at conventions to share her dreams and help others take steps toward theirs.

Website:
ericamuse.com

Facebook:
https://www.facebook.com/scarletmusecosplay

YouTube:
YouTube.com/@EricaMuseActs

IMDB:
imdb.me/ericamuse

Link Tree:
linktr.ee/ericamuse

---
THU 2:00 PM: Voice Acting Introduction (45 mins.)

Room: QUARTZ (Lincoln, Upper) Rated: Everyone

Have you ever thought or wondered about voice acting? Let's discuss the realities of voice work and a good place for you to start. Erica will walk through how she started including the classes and workshops she has taken. She will break down those classes, which ones to take (and more important for what reasons), share helpful FREE resources for pursuing voice acting, and good etiquette for success.
Speaking: Erica Muse

Category: Discussion

---
FRI 3:00 PM: Broadcast Quality Remote Recording (45 mins.)

Room: QUARTZ (Lincoln, Upper) Rated: Everyone

If you are thinking about voice acting, but the terminology and equipment is overwhelming, erica Muse is here to help. She will discuss what broadcast quality means, what studios expect/require, and some of the best ways to get your setup up to snuff for success.
Speaking: Erica Muse

Category: Discussion

---
SAT 2:00 PM: A Little Bit OF Everything: Q&A with Erica Muse (45 mins.)

Room: TOPAZ (Lincoln, Upper) Rated: Everyone

Erica Muse has been making costumes since 2005, cosplaying since 2006, acting on stage since 2007, acting in film since 2008, guesting with companies since 2011, cosplay competing since 2014, cosplay guesting since 2017, cosplay judging since 2018, voice acting since 2019, paneling since 2019, MCing since 2020, managing since 2021, and guesting as a voice actor since 2022. She has seen the industries from all sides - applicant, participant, and business. With so many voices and so many questions about how to rise up through any of these industries, this is your opportunity to ASK ERICA ANYTHING!
Speaking: Erica Muse

Category: Discussion

---
SAT 9:00 PM: Guests Talk - After Dark (45 mins.)

Room: LONGHORN (Lincoln, Lower) Rated: Mature

An 18+ panel, where leading panelists are asked questions by the audience. The panelists give their answers, and the audience votes for their favorite answer. That panelist will then select another panelist to take a drink and read a line from a show as a character from another show. Look forward to this very fun (and revealing!) hour of entertainment unlike any other at the convention.
Speaking: Erica Muse

Category: Discussion