<!center><!video controls controlsList="nodownload" src="/video/Gameshows.mp4"><!/center><!br> <!center><!img src="/2023/images/menu/review.jpg"><!/center><!br>

Select A Day:







Choose A Time:



<!!! ALL-CON LLC>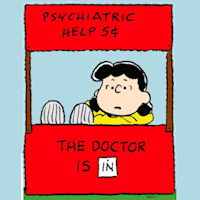 Pop Culture Guest

Melanie Kohn [All 4 Days]
Melanie Kohn was born in San Francisco. She has lived in several states and has spent time in Canada. She now makes her home in Houston.

Melanie began acting in theater when she was three and continued for the next fifteen years. She got a taste of the big screen when she portrayed a student in a scene of The Godfather when she was seven.

Melanie auditioned for the voice of ''Lucy van Pelt'' in the iconic Peanuts specials when her sister, Robin, retired from the job at the age of twelve. Melanie voiced ''Lucy'' from 1974-1977 in 'Be My Valentine, Charlie Brown,' 'You're a Good Sport, Charlie Brown,' 'It's the Easter Beagle, Charlie Brown,' 'It's a Mystery, Charlie Brown,' and the full-length feature film 'Race for Your Life, Charlie Brown.' She also voiced ''Lucy'' in TV commercials for Weber's and Millbrook bread.

In college, Melanie was passionate about drama, poetry, creative writing and broadcasting. She ended up working, teaching, traveling and raising three children. She also returned to college to earn her degree. She then spent several years working at radio stations as a Marketing Specialist. Melanie enjoyed every aspect of her career, particularly writing and voicing many of her clients' ads.